HyperionDev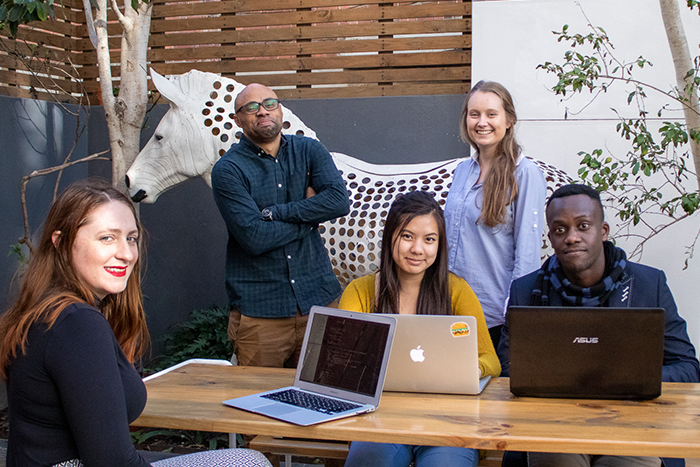 Social impact brand positioning and financial relations
Backed by Facebook and Google, HyperionDev is Southern Africa's largest tech education provider and empowers thousands of students in over 40 countries to learn digital skills. The company is fuelled by the belief that anyone can code, purposefully tailoring its courses for those who don't have expensive laptops or high-speed internet connections.

In January 2021, HyperionDev identified a need to grow its investment and global reach into US and UK markets via a crowdsourcing campaign.
The Bait
To support HyperionDev's crowdfunding campaign, we devised an intense PR and publicity campaign, inviting the public to drive its expansion. We conceptualised an impact initiative where up to R3,5 million would be made available in the form of bursaries to deserving young South Africans. This underlined HyperionDev's positioning as a social impact investment making a tangible difference, and caught the imagination of investors around the world.

We amplified this initiative with global publicity and social media outreach, including launch material, thought leadership articles, photography visuals and social media posts. HLS also partnered with HyperionDev's brand ambassador and renowned DJ, Black Coffee, as spokesperson to promote the cause. This content supported global media relations and tier one media interviews.
The Sinker
Over R50 million raised in just three months, making it Africa's largest edtech Series A fundraiser
Over 1500 investors backing up from over 20 countries
 
Funding milestone of R15 million reached in five days
Over R37 million secured in 14 days
Largest crowdfund of a South African linked startup in history
Increased brand recognition and solidified brand positioning
R3,8 million worth of media exposure in three months with key local highlights including the front page of Business Day, with further tier one business coverage across Financial Mail, Moneyweb and Business Day podcast.
Over 591 000 followers were reached on social media
"Working with the Hook, Line & Sinker team has converted me from a PR non-believer to a PR enthusiast!"