Red Dane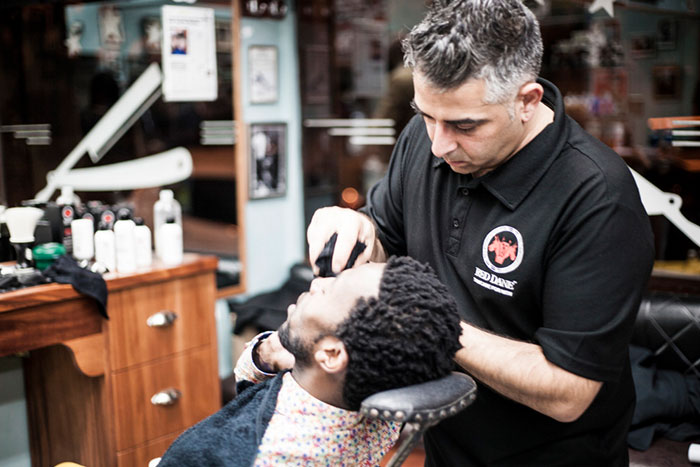 Launching a challenger brand
Traditionally, South Africa has seen limited availability for men's skin care and grooming products. Local brand Red Dane, made with superior oils, animal-friendly natural ingredients and is paraben-free, aims to provide a high quality product that is accessible to local men. However, with retailers slow to stock the product and low awareness of skincare among the target audience, Red Dane turned to HLS for support.
The Bait
HLS developed a two-part strategy comprising a launch awareness drive and a consumer education focus for the local market. The team developed an integrated and experience-driven campaign called Let's Face It!

To engage a wide array of media and consumers, we rolled-out a multi-phased campaign with a series of story angles and milestones to tell the Red Dane experience and benefits. HLS announced the brand to influential media via a teaser product gift drop to key journalists, bloggers and influencers. HLS also coordinated monthly press drops for the 'must-have' pages. Tutorial articles were developed in the form of 'top tips' and 'how to' stories, adapted for seasons and key dates such as Father's Day. To support the brand's visual appeal, we commissioned lifestyle images and product shots.
The Sinker
Over 30 online, broadcast and radio product-placements.
Media coverage secured a 100% ROI over a six-month period, securing quality coverage in the lifestyle and grooming pages for the what's hot and feature pages.
Key placements include GQ magazine, Foschini Man Magazine, Associated Press, and Weekend Argus Life pages, all priority outlets that fall within the media mapping.
20 customer and retailer events: We partnered with retailers and salons to host exclusive customer events with free facials, grooming tips and product giveaways.
All the attention and brand differentiation led to a 15% lift in Red Dane's e-commerce business.
"I enjoyed working with Hook, Line & Sinker - they are proactive, take initiative and delivered great results. I'm continually finding new ways to work and partner with HLS and I have provided them new business referrals and opportunities, which I believe speaks volumes."