RoomRaccoon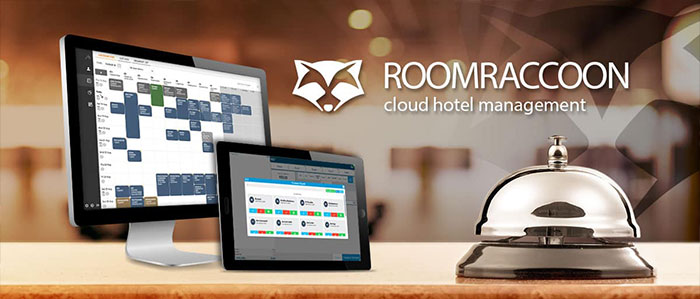 Brand resilience and data-driven insights
RoomRaccoon is the fastest growing solutions provider of hotel management software, serving more than 1 000 hoteliers in 40 countries. RoomRaccoon entered the South African market in 2019 with an innovative cloud functionality for hotels, B&Bs and lodges to improve occupancy and revenue. With the hotel and tourism sector facing severe disruption due to Covid-19, HLS was asked to devise a content campaign to promote local tourism and support the brand's growth strategy. We had two goals: to raise awareness about RoomRaccoon's contactless tech solution, and to encourage the public to travel locally within South Africa's borders.
The Bait
While the tourism sector suffered a blow during Covid-related lockdowns, HLS focused on the unique insights RoomRaccoon could provide such as cloud sales data and insightful tourism trends to promote local travel. We supported this trend analysis with media outreach showcasing the 'contactless stay' offered by RoomRaccoon technology and a customer success content package comprising a video, a case study and social media cards.
The Sinker
RoomRaccoon secured Best Global Hotel Management Software Solution for second year running.
South Africa was the best performing territory globally for RoomRaccoon.
New business revenue resulted in a 200% ROI for the media and marketing spend, thanks to media exposure.
Impactful editorial coverage was delivered across multiple channels with key messages in outlets in leading tourism and hotelier publications, business, and consumer daily publications within the brand's primary media outreach.
Expert positioning: RoomRaccoon was featured as a tourism industry expert in media coverage, alongside government ministers and leading experts on the impact of covid on local travel.
A single editorial article secured 30 mentions in print, online and broadcast interviews.
"Two years ago RoomRaccoon was a small start-up and relatively new to the local market. Thanks to HLS' media and marketing expertise, matched with our advanced and innovative product offering, RoomRaccoon has fast become an established & credible backend solution for the travel and hospitality sector. Our Public Relations is seen to be the best performing market against global territories and is often praised and commended by HQ in the Netherlands."