Nearly 200 donations for South African patients were received from DKMS donors globally, in the past decade…But it's not enough.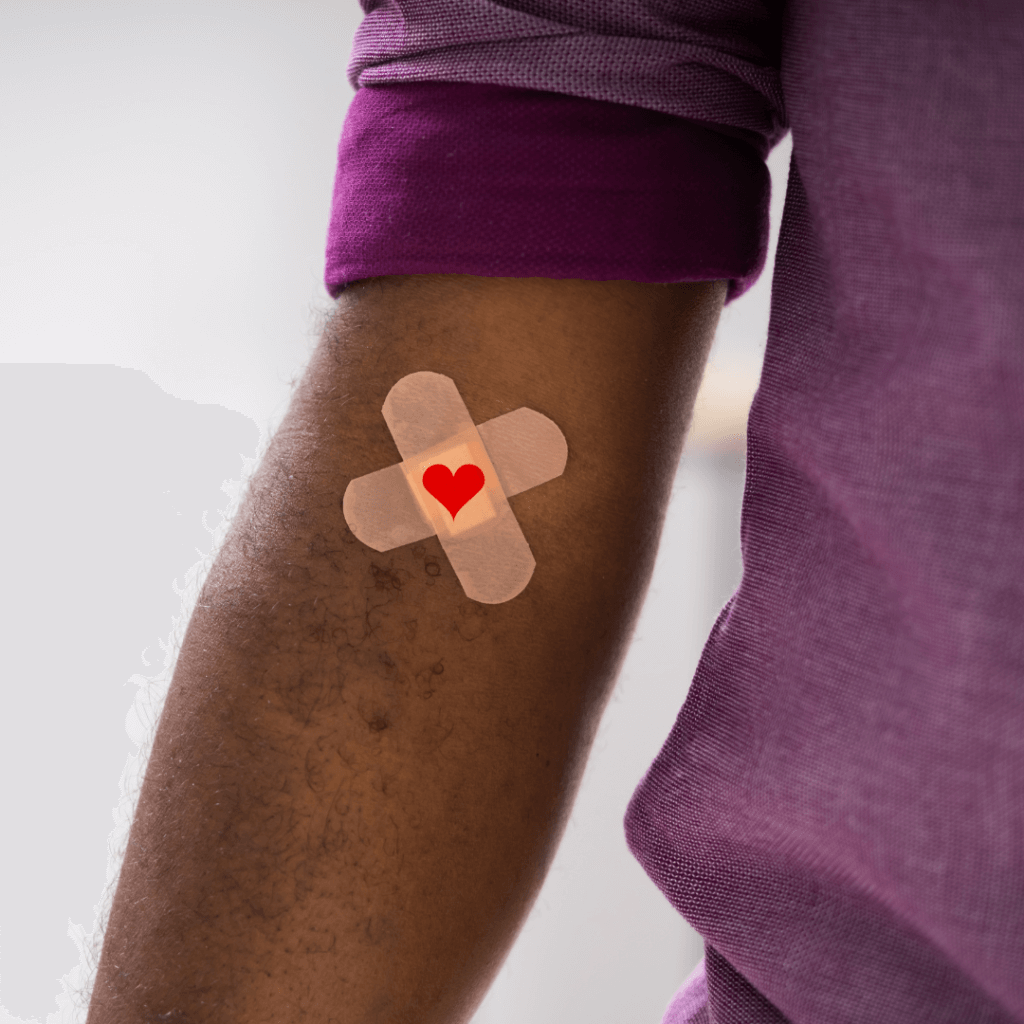 Throughout the last year, patients diagnosed with blood cancer and blood disorders have undergone lifesaving blood stem cell transplants. However, the chances remain 1 in 100 000 for patients diagnosed with blood cancers and blood disorders, in finding matching donors. This is because only 24,240 South Africans are registered donors (out of a population of 60,6 million) so finding someone who matches the HLA (tissue) characteristics of the patient is almost impossible. The donor pool shrinks even further for patients of colour due to the incredibly low numbers of Black, Coloured and Indian registers.
"Fear is one of the greatest hurdles to growing the country's donor registry," says Communications Manager at DKMS Africa, Nabiella De Beer. "This is because many people don't know how blood stem cells are donated. But there are those heroes who are brave enough to put their fears aside so they can save a life."
"It's just a little more than a blood donation," shares Charl Sonnekus, a 26-year-old Trainee Chartered Accountant and blood stem cell donor from Cape Town. He registered after seeing a news article about a seven-year-old diagnosed with a rare blood disorder who was desperately seeking a matching donor.
De Beer explains that with Peripheral Stem Cell Donation, which is used in over 90% of cases, stem cells are taken from the bloodstream. "You won't need to be admitted to hospital or go under anaesthetic. Your blood stem cells are collected using a sterile needle which will be placed into a vein in each of your arms. Blood is drawn through one vein and passed through a machine that saves the stem cells before the rest of the blood is returned back to your body through the other arm. It is normally completed within four to six hours."
She adds that in about 2% of cases, bone marrow will need to be collected from a donor. "Only in these instances will they need an anaesthetic and a thin, sterile needle will be inserted into the pelvic bone. During this process, the donor will spend three days in hospital. Some donors experience mild-pain as two small incisions will be made at the back of the pelvic bone, but this will feel like bruising."
John Fobian, a 34-year-old Real Estate Agent from Ladysmith in KwaZulu-Natal who registered as a donor in 2019 reveals that the donation process is not as bad as people think it is. "If you can give somebody a second chance at life with something as simple as stem cells, why not? Everyone deserves the right to life."
While both Sonnekus and Fobian say they would donate again, Kim Patton, a 21-year-old Teacher's Assistant from Paarl, has had the opportunity to do so. "After the first donation, I was called to see if I would be willing to donate again and I immediately said yes, especially because it was for the same patient. It was a no-brainer because the donation doesn't take a lot out of me, and I wanted to be able to better her life."
Anyone who is in good health and is between the ages of 18 and 55 is eligible to register as a potential donor on the DKMS Africa website. Here, you will answer a brief questionnaire to determine whether you can safely donate. If you are eligible, a courier will deliver a swab kit to your home at no cost.
When the kit arrives, you will need to swab the inside of your mouth and cheeks, and a courier will collect the kit from you within five days. The swabs will then be analysed to determine your HLA characteristics. Once your samples have been analysed, you will be added to the global registry available to all patients searching for a donor.
In closing, Blossom Ngesi, a 37-year-old donor and a traffic manager from Cape Town, encourages people to register as donors, especially people of colour, as there are fewer black and coloured donors while there are many who need our help. Let's do it together! 
Be a hero! Register today at https://www.dkms-africa.org/register-now
Please follow and like us: