While the number of female medical professionals in South Africa is growing, the field of haematology still has a long way to go. A recent report reveals that male clinical haematology doctors continue to outnumber their female counterparts.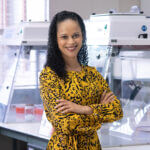 "The changes made in the basic education system over the past years haven't done much to inspire and produce future leaders in the field of science," says Clinical Haematologist Dr Sharlene Parasnath. "It is my feeling that there needs to be a drive – especially in government schools – to encourage girls to take up subjects such as mathematics, physical science and life science. And teachers skilled in these subjects, should give them the necessary support."
She notes however that more women are studying medicine now than in the 90s when she was a student. "The younger generation of women has evolved significantly, whereas in the past women were seen as homemakers. Those who worked may not have been presented with opportunities to pursue studies and careers in science and engineering. Today, women are no longer afraid to take on careers which were previously male-dominated.".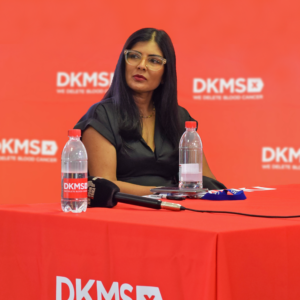 Paediatric Oncologist, Professor Gita Naidu points out that history teaches us that the first named female physician was Metrodora, a Greek doctor from around 200-400 AD. In Ancient Egypt, there are records of women working as doctors – Merit Ptah, for instance, lived around 2700 BC. This dispels the commonly held notion that women have always just been homemakers."
"Globally, there has been a sharper focus on educating girls. In fact, female representation is increasing in all spheres, especially in professions such as medicine and education," she adds.
"Women have made great strides in cementing their footprint in medicine," notes Dr Candice Hendricks, a Paediatric Haematologist and PhD candidate at the Institute for Cellular and Molecular Medicine, who also serves on DKMS Africa's clinician panel. "But we still have much to achieve in terms of equity and representation, especially in certain specialities and professorships. The reasons for this may be multi-factorial and could range from limitations placed on women by society, to perceptions of male domination in certain areas of medicine, and even personal choice."
On what more needs to be done to ensure that there is more representation, more numbers, and more acknowledgement in terms of specialities and professorships, she shares, "We need to encourage women from a young age to acknowledge their power in choosing their destinies. And then we need to create the space for them to achieve this. Every high school student who has the potential to succeed in medicine should be identified and supported mentally, emotionally and financially to allow them to achieve this goal. This is particularly important for women from disadvantaged communities – there is a well of untapped potential in South Africa."
"Those of us who have been privileged to enter into the medical fraternity must advocate for this by being an inspiration to those who have self-doubt, and by being approachable to those who need assistance. We must provide opportunities for female doctors to reach out and connect with women who want to pursue medicine," urges Dr Hendricks .
Dr Naidu believes that male doctors should be ambassadors for change, and that mentorship is key. "Building and strengthening the professional networks of female medical leaders is essential, as is working towards gender equality in leadership, increasing the number of junior female medical doctors and scientists as principal investigators on research projects, and fostering special competitive research grant opportunities for junior and senior female medical doctors and researchers. Most importantly, there must be freedom from prejudice to enable women to work in an environment where they are able to voice concerns regarding subtle and overt gender biases.
Palesa Mokomele, Head of Community Engagement and Communications at DKMS Africa concludes by saying, "As an organisation, we witness first-hand the impact women in the medical space have on patients' lives. Haematologists, oncologists, transplant doctors' nurses and coordinators as well as every single woman who works tirelessly for our patients, we thank you. Without your dedication, the work we do would not be possible."
Please follow and like us: