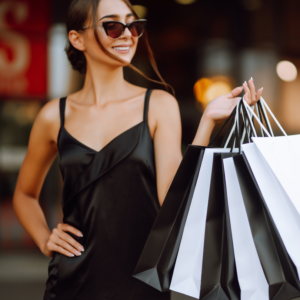 Returns from traditional investments are under threat from economic headwinds such as a record-low Rand, inflationary pressures, and rising interest rates. However, luxury items are proving to be a low-risk, recession-proof option to consider. "Investors stand to benefit from the robust demand for luxury items locally and globally as evidenced by double digit growth from the likes of Richemont and LVMH Moët Hennessy Louis Vuitton over the past financial year," says Michael Zahariev, co-founder of the country's biggest pre-owned luxury reseller, Luxity. 
"The luxury market is resilient to economic turbulence and is even outshining the majority of mainstream investment classes," he points out. "For example, while gold has typically been a popular investment in trying economic conditions, personal luxury goods like the Louis Vuitton Favorite handbag has outperformed this commodity over the past five years with an annual return of 263%. Gold, on the other hand, only returned 67% within the same period."
"Unlike traditional assets such as stocks and bonds, luxury goods have a low correlation with financial markets, so they are a reliable means for reducing investment risk and safeguarding against economic fluctuations," explains Zahariev, who adds that investing in luxury items can help to diversify one's portfolio.
"As luxury goods from renowned brands retain their value over time and, in some cases, even appreciate in value, the pre-owned luxury market presents yet another investment opportunity," he continues. "Not only is the second-hand market growing five times faster than the primary market, but the purchase of luxury goods for resale is emerging as a prudent financial decision."
Referring to a report compiled by the Business of Fashion (BoF) and eBay which has revealed that 62% of luxury consumers have resold items for more than they originally bought them for, Zahariev says that, even locally, buyers of pre-owned pieces are willing to pay prices that are closer to those of new purchases.
"With design houses like Chanel hiking the prices of signature pieces by 16% already this year – and with a possible further increase come September – this is helping to drive up the value of pre-owned items from these stables significantly," he shares. "To illustrate, auction house Sotheby's has reported that the Chanel Classic Flap bag, which was released in 1983 and sold for about $1,000, today costs $10,200."
Zahariev notes that, at the current rate of exchange, this equates to around R196,500, which might not be affordable for most South Africans. "However, luxury resale provides them with the ability to buy designer goods at a reduced price to sell on in future. We have noticed that, nowadays, customers are continuously using the earnings from the sales of these items to fund additional pre-owned or new purchases."
"If the 75% increase in pre-owned luxury sales locally is anything to go by, the market is ripe for investment amongst South Africans looking for tangible value, long-term growth potential and a hedge against market volatility. Not only could the low risk and high returns of luxury investments help to secure their financial futures, this could also equip them with a safety net for navigating the current economic climate," he concludes.
Please follow and like us: