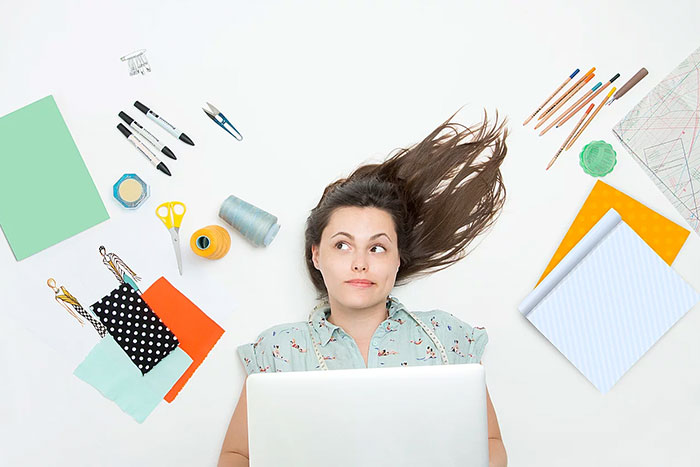 Back in the day when I worked in-house I encountered a situation when I joined a mass exodus of staff as they put their tools down and exited the building, also known as 5pm. For all agency folk who have never worked corporate, some companies can have quite an interesting and entertaining activity to watch and be a part of.
Lo & behold the mass exodus was five minutes early and my direct report was beyond furious. Reason being, one always had to be at their desk from 8-5pm, no matter how late or hard you had applied yourself the day before or on weekends. Needless to say, the clock-watch situation broke the camel's back and I eventually bid farewell to corporate and moved to the freelance consultancy world.
Is your workplace productive or disruptive?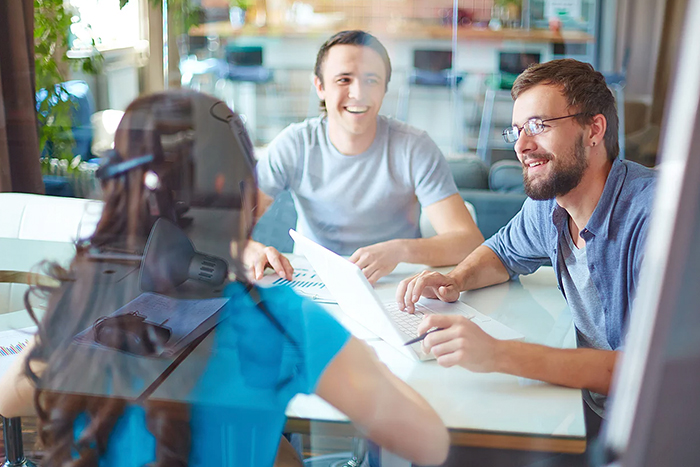 Fair enough and each for themselves, this is by no means a knock to the corporate world or the wonderful company that I worked for. What I learnt, however, was that clock-watching limited my productivity.
For many of us, our best work is born outside of the office. Perhaps it takes place at 6am in the dining room, in a sexy pair of trackie pants in the comfort and silence of our home, or perhaps it's on a sofa, listening to good tunes, in a trendy coffee shop over the weekend?
According to an extensive workplace study conducted in USA by Brandon Gaille – marketing expert and blog master – results indicate that 67% of respondents feel that working remotely is productive, while 69% see it as liberating.
The right network delivers the best net worth
I work closely with a number of individuals who have children, attend to evening classes, travel miles to their office and visit clients each day – and like all of us – they have their own personal lives to manage. But somehow we find a rhythm that works. For me, it's getting up at the crack of dawn and writing, since this is when my concentration is at its best. By 4pm and a few coffees later, I'm ready for gym. For a client of mine, it's about taking advantage of the 7am office silence and exiting at 3pm to miss the two hour traffic haul. For a friend, it's about working half day from home, visiting the office midday and then leaving after 6pm since her performance increases towards the end of the day.
Over the last few months I've seen a splurge of pictures across social media where friends and ex work colleagues set-up their daily work space in the most amazing environments, from outdoor roof tops overlooking the skyline, to restaurants and hotel rooms in the African bush, to Clifton beach – you all know who you are. This coupled with the fact that I am a freelance consultant that provides 'On Demand' PR, marketing, writing and content services to agencies and clients that want immediate results, has lead me to believe that today's virtual worker is fast becoming familiar territory to our media and marketing world.
When business calls for flexible work hours, virtual offices create an opportunity for people to work whenever they like from wherever they are.
Here are five virtual benefits:
Flexible hours – it's about doing what you need to do, and then making up for it later, however you like, as long as the job is done and delivered on time;
Creativity – a virtual and flexible team allows access to all kinds of top talent and keeps the creative juices flowing by putting a number of freelance minds to the test for every campaign;
Productivity increases – by knowing and doing what works, staff enjoy the task more and perform better, delivering higher standards of work and better results.
Costs are cut – although we still run as a fully functional PR firm, our freelance virtual network means that although our business clientele has increased, there's a minimal costs that come with having a brick-and-mortar space and having to fork costs on office equipment.
Environmental benefits – less travel to the office means less impact on the environment.
But with the good comes the bad. The Huffington Post reports the following pitfalls to be aware of:
There's less commitment to colleagues and employers, as well as to clients or customers due to less developed personal relationships and less face-to-face interaction;
Be aware of working longer hours, because you can and it's there, always there!
Turn off Notifications: avoid distractions and the need to compulsively check-in by turning off all notifications.
Disrupted sleep because minds are pre-occupied and wander into your in-house, virtual office more often and more easily;
Requires individuals to be highly motivated, self-driven and enterprising – and not everyone is.
While the virtual office doesn't work for everyone, in businesses where technology allows you to work from anywhere – the virtual world provides a low-cost alternative to the old-fashioned office environment and more importantly, pools the best of resources and talent that delivers immediate results, without having to pay those large agency retainer fees each month.
Please follow and like us: