On 29 January 2023, Siphiwokuhle Nkosi went from being a typical four-year-old – obsessed with Peppa Pig, singing, swimming, and ballet – to being diagnosed with Acute Myeloid Leukaemia (AML). Sixty-eight percent of children under the age of 15 with AML live at least five years after the cancer is found, so a blood stem cell transplant is crucial for increasing her longevity.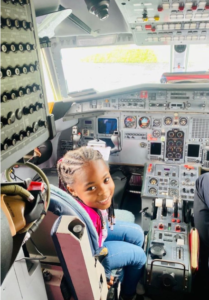 It is for this reason that DKMS Africa, an international non-profit organisation dedicated to the fight against blood cancer and blood disorders, is encouraging South Africans to help save Siphiwokuhle's life and register as blood stem cell donors.
Simphiwe, Siphiwokuhle's mother says that her symptoms began with frequent fevers, allergies, and asthma until her grandmother took her to the doctor. "When I was informed about the diagnosis, my entire world came to a stand-still. She is my only child, and it was a massive shock."
"This little girl has shown tremendous bravery throughout all her chemotherapy treatments and is still required to go to the hospital for regular check-ups. Her overall health seems to be stable at the moment and she's able to play and live a relatively normal life. But we want to ensure that she completely conquers the cancer so that she can live life to the fullest," concludes Palesa Mokomele, Head of Community Engagement and Communications at DKMS Africa.
Those between the ages of 17-55 years old living in KZN and who are in general good health are encouraged to register to become blood stem cell donors at https://www.dkms-africa.org/register-now. Registration is completely free and takes less than five minutes to complete.
For more information, contact DKMS Africa on 0800 12 10 82.
Please follow and like us: