Top tips for short-term rental owners to reduce energy consumption and attract eco-conscious travellers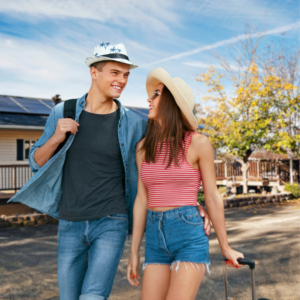 The majority of global travellers are prioritising sustainable travel, with 78% aiming to stay at a sustainable property at least once a year, according to a recent survey. In light of South Africa being named one of the best places to travel in 2023, short-term rental property owners and Airbnb hosts should consider making their properties more sustainable to attract guests. 
Dr Andrew Dickson, engineering executive at CBI-electric: low voltage, suggests reducing energy consumption as a starting point, given the current electricity crisis and the threat of global warming. "Property owners should empower travellers to be socially responsible corporate citizens by emphasising the importance of conserving energy."
"While they may not significantly reduce their energy consumption while on vacation, property owners can set limits on energy usage and provide guests with the choice to participate within those parameters," he adds. "For example, consumption can be limited to 1.5 kilowatt hours per hour. This approach allows occupants to be active participants in conservation efforts, rather than just being told to decrease their consumption."
Dr Dickson points out that smart devices such as occupancy sensors for lights and smart plug sockets can be useful in controlling energy usage and setting limits on the amount of energy consumed. "A controller can be used to manage the accommodation's lighting and security features to save energy while still ensuring that safety is provided. Hosts can also monitor energy consumption using a dedicated meter and set up messages to notify guests of high energy consumption and encourage them to bring down their usage."
"It is also important to advertise the property's sustainability and educate travellers who may not be aware of how to conserve energy," he explains. "Promoting sustainability and reducing energy consumption is a good way to attract tourists who value social responsibility and are willing to pay a premium for it. Property owners can also incentivise guests to lower their energy consumption by offering discounts or rewards for keeping their kilowatt usage below a certain level. They can also provide information about their carbon footprint and give them a rating for their stay."
To further promote sustainability, Dr Dickson highlights that property owners can set a limit on the number of units of electricity that are provided for free and then charge for additional usage. "They can also set a timer for the water heater, so hot water is available, but the heater is not running 24/7."
Overall, he notes that making properties more sustainable is crucial for attracting socially responsible guests and reducing the travel industry's carbon footprint. "At the same time, it can help individual property owners save money."
"By implementing energy-saving measures and promoting sustainability, property owners can create a positive impact on the environment and their bottom line," Dr Dickson concludes.
Please follow and like us: